Automatic CNC sheet metal sheet V grooving machine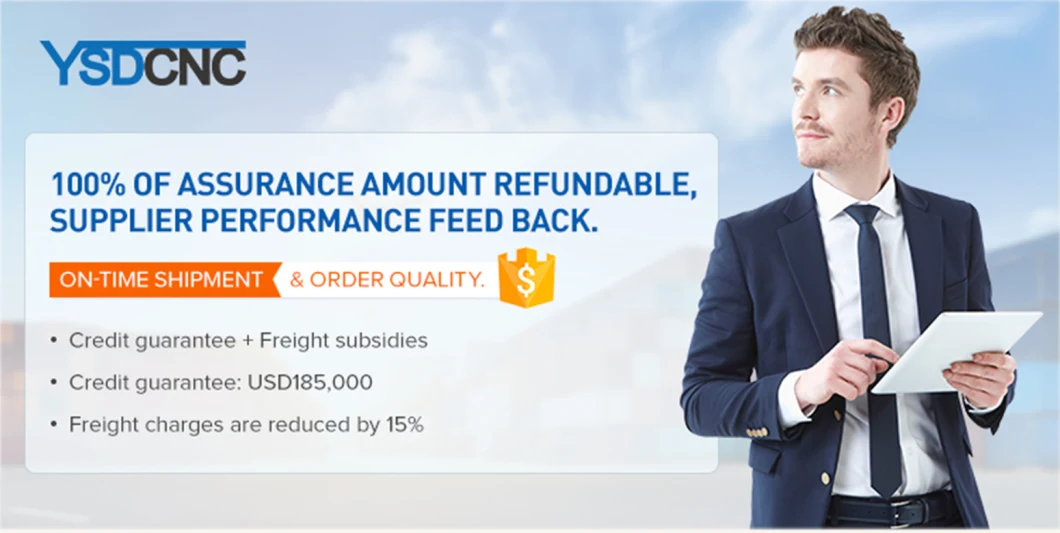 v grooving machine
Nanjing Shanduan CNC Machine Tool Co., Ltd is one of the Top 3 press brake and shearing machine in China, which specializing in manufacturing and marketing of press brake,shearing machine,press machine, square duct production line LINE5,4,3,2,1;spiral duct machine, locking forming machine;folding machine,plasma cutting machine, power press,ironworker,hydraulic notching machine, beading machine,flange forming machine,shearing machine & press brake,Blade/Mold, etc.
Company Name (manufacturer):
Nanjing Shanduan CNC Machine Tool Co., Ltd.
Brand:
YSDCNC
Address:
MINGJUR INDUSTRIAL CONCENTRATION
DISTRICT,SHIQIU TOWN,LISHUI AREA,NANJING,JIANGSU
Tel
:
+86 025-57262305
Phone
:
+86 18851629789
Website:
www.
ysdcnc.
com
I .Features
1.Full weles steel plate structure,stress relieved by vibration process to revent deformation of fuselage.
2.Equipped with special CNC Series System and Closed loop servo system,make positioning accuracy and correct.Drived by AC servo motor.
3.Adopts the overstriking ball screw and high torqued servo motors as the main drive,which makes knives more stable and faster when processing.
4.Equiped with precision backgauge,AC servo motor,high-speed ball screw and ball guide.
5.Adopts pneumatic clamping system and independent pneumatic clamping plate to insure the locking tabs securely,economical and reliable.
II .Main configuration:
1.Tool carrige adopts the overstriking ball screw and high torqued servo motors as the main drive,which makes knives more stable and faster when processing.
2.High speed AC servo motor.
3.Independent pneumatic clamping plate
4.Pneumatic components form Taiwan
5.Pneumatic clamping system
6.Three alloy blades cutting simultaneously
Tpye Item

Unit

YSD3000

YSD4000

YSD5000

YSD6000

Sheet thickness

mm

0.3-4

0.3-4

0.3-4

0.3-4

sheet width

mm

9-1220*1550

9-1220*1550

9-1220*1550

9-1220*1550

sheet length

mm

100-3100

100-4100

100-5100

100-6100

Y-axes cutting speed

m/min

0-45

0-45

0-45

0-45

Y-axes Max stroke of tool post

mm

3100

4100

5100

6100

Y-axes servo motor power

kw

4.5

4.5

4.5

4.5

Backgague clamps moving speed

m/min

0-15

0-15

0-15

0-15

X-axes servo motor power

kw

2

2

2

2

Z-axes tool post lifting speed

mm/s

8

8

8

8

Z-axes Max stroke of tool post

mm

20

20

20

20

Z-axes servo motor power

kw

0.4

0.4

0.4

0.4

pneumatic hold down cylinders

pcs

13

16

19

22

Height of work table

mm

800

800

800

800

AIr pressure

Mpa

0.4-0.6

0.4-0.6

0.4-0.6

0.4-0.6

Dimension

L

mm

5000

5800

6800

8000

W

mm

2200

2200

2200

2200

H

mm

2180

2180

2180

2180

Weight

KG

9800

11200

15000

18000


v grooving machine