Qingdao Hexin manufactures forged parts, close die forging/drop forging, such as flanges, auto parts, pipe fitting, right-angle connector, pipe fitting reducer union, cutter, compression fitting tee, tube couplings, automobile parts, hydraulic compression fitting, engine parts,, electric and electronic parts, hydraulic and pneumatic parts, etc..
Forging/forged
Forging is manufacturing process where metal is pressed, pounded or squeezed under great pressure into high strength parts known as forgings.
Process

Open Die Forgings/

Closed-Die forging

Main products

Heavy Forging Shaft, cylinder, sleeve, ring, drive shaft, marine hardware stanchion, Roller

,

valves

,

forging wheels, forging gears, Screw Bearing, gear ring, die-block, flanges, pump, bearing chock.

Materials

carbon steel, alloy steel, tool steel, stainless steel, or customized

Machining:

NC and CNC lathes, CNC milling and turning, grinding, honing, lapping, broaching and other secondary machining

Heat treatment

annealing, normalizing, tempering, nitriding, carbonitriding, carburizing and induction hardening

Surface treatment

Plating, coating, phosphate, anodizing and CVD/PVD plating

Application

Machinery, chemical and petroleum industries, mould, shipping, transportation, agriculture, pipeline, metallurgy, electric generation, boat building, mine industry, etc.

Certificates

3.1B Material Certificates, Dimension report, SGS Certificate available when requeted.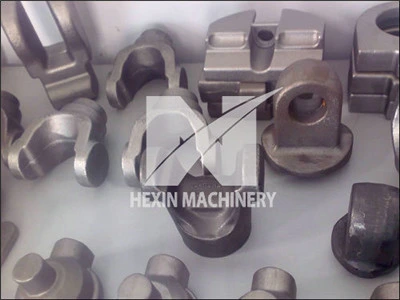 About us
Qingdao Hexin Machinery Co., Ltd. is a modern, forging plant specializing in heavy forging in a wide variety of sizes to meet the most stringent customer specifications.
There are more than 60 sets main equipment at present, including two sets of hydraulic forging machines (1600T&4000T), two sets of electro hydraulic hammer (3T&5T), all kinds of air hammers and board drop hammers (1000kg, 560kg, 250kg), 30 sets heat treatment equipment (heavy furnaces and heat Treatment Furnaces) and 30 sets machining equipment with 16m&12m horizontal lathes, 14 sets suspending equipment. We could supply all kinds of free forgings up to 50 Tons including forged shaft, rotor, ring, cylinder, pipe mould and so on. These products have been widely using in machine tool, equipment, mining, railroad, wind power, shipping, automotive and electric power.
Our service for steel closed die forging is not just forging the parts you need, we could also supply other services like: Drawing design according to your sample, mould design, machining, heat treatment, surface treatment, package, delivery, ect.
Products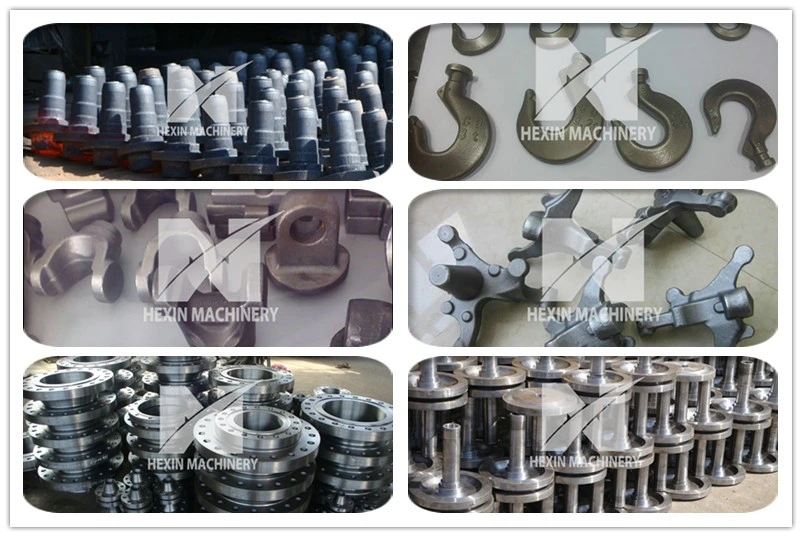 Packaging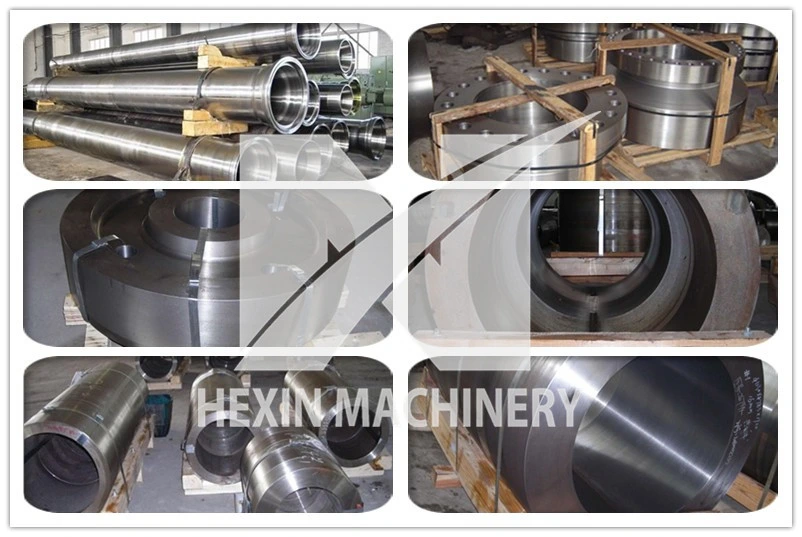 Inspection equipment