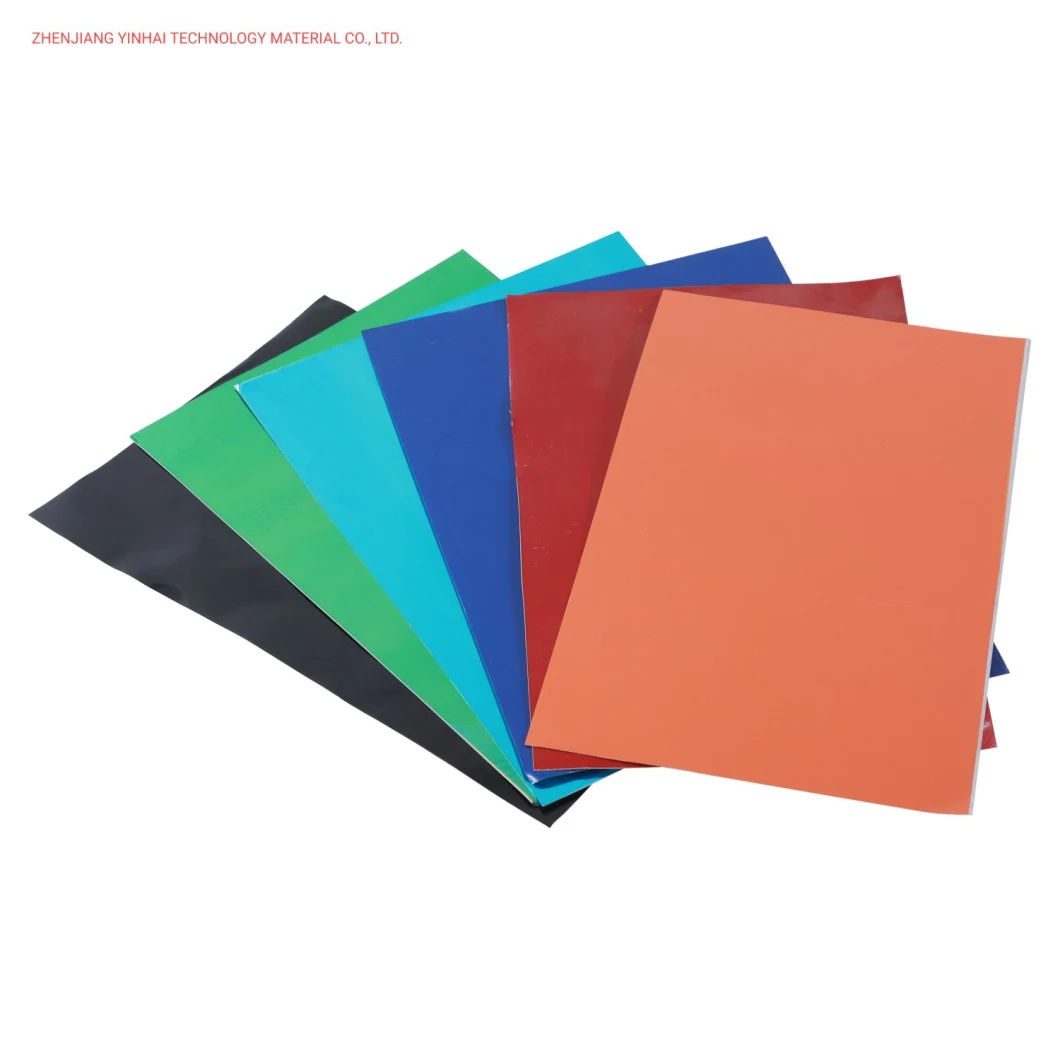 Aluminium Foil for Electronic Adhesive Tape




Basic Parameter

Alloy

1145

Temper

H18
H16/H26

Tensile Strength(MPA)

45-110

Elongation(%)

≥6.0

≥10.0

Thickness(mm)

0.045-0.09

0.09-0.10

Width(mm)

1000

ID(mm)

φ76.2

OD(mm)

≤φ350
Aluminium Container Foil




Basic Parameter

Alloy

8011

3003

Temper

O

H24

O

H24

H19

Tensile Strength(MPA)

≥85

100-125

125-160

130-160

200-220

Elongation(%)

≥8

≥7

≥13

≥7

≥1

Thickness(mm)

0.04-0.18

0.04-0.18

0.12-0.16

0.04-0.09

0.09-0.12

Width(mm)

150-1200

ID(mm)

φ76.2,φ152.4

OD(mm)

φ300-φ600
Aluminium Air-conditioner Foil




Basic Parameter

Alloy

8011

1030B

Temper

O

H22

H24

O

H22

H24

Tensile Strength(MPA)

≥85

90-100

110-130

≥95

100-120

120-140

Elongation(%)

≥14

≥12

≥10

≥14

≥12

≥10

Thickness(mm)

0.09-0.18

0.09-0.12

Width(mm)

500-1200

ID(mm)

φ152.4,φ505

OD(mm)

φ700-φ1600

Cupping

≥5.5
Aluminum coil
1. Alloy: 1100, 1145, 1050, 1060, 1070, 3003, 3105, 3005, 3A21, 5052, 5082, 5083, 8011 etc.
2. Temper: H12. H14. H16. H18. H22. H24. H26. H32. H34. H36. H38. O etc.
3. Thicknes: 0.01mm -- 5.0mm
4. Width: Under1600mm
5. Packing: Export standard, covering with brown paper and plastic film then packed with wooden case/pallet
6. Origin: China
7. Lead Time: Within 15 days
8. Productivity: 4000MT/Year
9. Payment Terms: T/T, irrevocable L/C at sight
Remarks: Specific requirement of alloy, temper or specification can be discussed at your request.
Application: PP cap stock, hot rolled thick plate, PS base plate, aluminum curtain wall base plate, the traffic sign, air-conditioner heat and exchangers, food container, household foil,Pharmaceutical packing, cigarettes packing.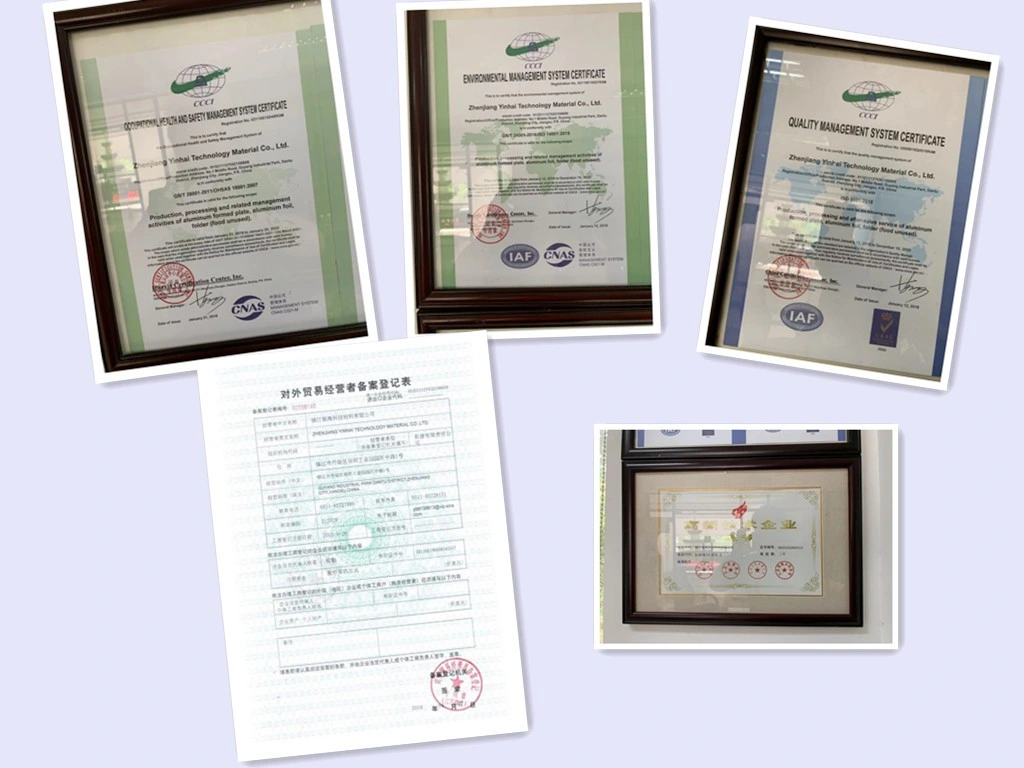 Aluminium Coil
About us
YinHai Aluminum is located in famous aluminum capital of ZhenJiang, JiangSu province.We are professional aluminum manufacturer, mainly produces series-1, series-3, series-5, series-6 and series-8 pure aluminum and aluminum alloy plate/strip/foil products, such as hot -rolled thick plate, ROPP cap materials, aluminum circle/disc for cookware, aluminum drilling entry for PCB, aluminum tape for aluminum plastic tube, aluminum baseplate for PS plate, aluminum bright finish tread plate, aluminum circles, aluminum checkered plate, PP cap materails and others.
Application
Aluminium Coil, non-alloy and alloy products have many different applications, they are used windly throughout construction, building, decoration, lighting, metal nameplate, aircraft and aerospace structures, etc.
Specification
ALLOY
TEMPER
THICKNESS
(mm)
WIDTH(mm)
LENGTH(mm)
1050,1060,1070,
1100,1235,1200,
2024,3003,3005,
3105,3004,5052,
5005,6061,6063,
7075,8011,8006,
O,F, H12, 114,H18,H22, H24,H26,H32, H34,H36,H111,
H112,H314,T6,
T651,
0.2_8.0
700--1500mm
in Coil
chemical composition
Alloy
Si
Fe
Cu
Mn
Mg
Cr
Ni
Zn
Ca
V
Ti
Other
Min.Al
1050
0.25
0.40
0.05
0.05
0.05
-
-
0.05
-
0.05
0.03
0.03
99.50
1060
0.25
0.35
0.05
0.03
0.03
-
-
0.05
-
0.05
0.03
0.03
99.60
1070
0.20
0.25
0.04
0.03
0.03
-
-
0.04
-
0.05
0.03
0.03
99.70
1100
0.95
0.05-0.2
0.05
-
-
-
0.10
-
-
-
0.05
99.00
3003
0.60
0.70
0.5-0.2
1.0-1.5
-
-
-
0.10
-
-
-
0.15
96.95-96.75
3004
0.30
0.70
0.25
1.0-1.5
0.8-1.3
-
-
0.25
-
-
-
0.15
96.55-95.55
Mechanical Property
Alloy
Temper
Thickness
U.T.S(MPa)
Elongation (≥%)
1100
O
>0.20-0.30
75-105
15
>0.30-0.50
17
>0.50-1.50
22
>1.50-6.00
30
H12
>0.20-0.50
95-130
3
>0.50-1.50
5
>1.50-6.00
8
1060
O
>0.20-0.30
60-100
15
>0.30-0.50
18
>0.50-1.50
23
>1.50-6.00
25
H12
>0.50-1.50
80-120
6
>1.50-6.00
12