300 Series 316 Stainless Steel Sheet Coil Natural Surface 1000,1500,1220mm
C
Si
Ni
Mn
P
S
Cr
Material
≤0.15
≤1.00
0.8-1.0
5.5-7.5
≤0.060
≤0.030
16.00-18.00
201
≤0.15
≤1.00
3.5-4.5
7.5-10.00
≤0.060
≤0.030
17.00-19.00
202
≤0.07
≤1.00
8.00-10.00
≤2.00
≤0.035
≤0.030
17.00-19.00
304
≤0.030
≤1.00
8.00-10.00
≤2.00
≤0.035
≤0.030
18.00-20.00
304L
≤0.08
≤1.00
10.00-14.00
≤2.00
≤0.035
≤0.030
16.00-18.50
316
≤0.030
≤1.00
12.00-15.00
≤2.00
≤0.035
≤0.030
16.00-18.00
316L
≤0.12
≤0.75
-
≤1.25
≤0.035
≤0.030
16.00-18.00
430
304 stainless steel is a common material in stainless steel, the density of 7.93 g/cm, also known as 18/8 stainless steel.High temperature resistance 800ºC, with good processing performance, high toughness, widely used in the industry and furniture decoration industry and food and medical industry.

Hot rolled plate
Specification
(Thick)
Big Deviation
Normal Deviation
Small Deviation
No Deviation
0.4mm
0.3mm-0.32mm
0.33mm-0.37mm
0.37mm-0.39mm
no less than 3.39mm
0.5mm
0.4mm-0.42mm
0.43mm-0.47mm
0.47mm-0.49mm
no less than0.49mm
0.6mm
0.5mm-0.52mm
0.53mm-0.56mm
0.57mm-0.59mm
no less than 0.59mm
0.7mm
0.6mm-0.62mm
0.63mm-0.67mm
0.67mm-0.69mm
no less than0.69mm
0.8mm
0.7mm-0.72mm
0.73mm-0.77mm
0.74mm-0.79mm
no less than0.79mm
0.9mm
0.8mm-0.82mm
0.83mm-0.87mm
0.87mm-0.89mm
no less than 0.89mm
1.0mm
0.89mm-0.9mm
0.91mm-0.94mm
0.94mm-0.99mm
no less than 0.99mm
1.2mm
1.02mm-1.08mm
1.09mm-1.15mm
1.16mm-1.18mm
no less than 1.18mm
1.5mm
1.32mm-1.38mm
1.39mm-1.45mm
1.46mm-1.48mm
no less than1.48mm
2.0mm
1.72mm-1.79mm
1.8mm-1.86mm
1.87mm-1.9mm
no less than1.9mm
2.5mm
2.23mm-2.36mm
2.32mm-2.42mm
2.42mm-2.47mm
no less than2.48mm
3.0mm
2.7mm-2.77mm
2.78mm-2.85mm
2.85mm-2.9mm
no less than2.9mm
304 stainless steel chemical composition
Grade
C
Si
Mn
Cr
N
P
S
Ni
304
≤0.12
≤0.75
≤1.00
16.00~18.00
-
≤0.040
≤0.03
≤0.60
304 physical properties
304
Density :
7.75g/cm3
Melting point:
1427ºC
Tensile Strength:
σb (MPa)≥450
Yield strength :
σ0.2 (MPa)≥205
304 Chemical composition
C
Si
Mn
Cr
Ni
S
P
0.15
≤1.0
≤1.0
11.5~13.5
≤0.03
≤0.04
304 Chemical composition
C
Si
Mn
Cr
0.15
≤1.0
≤1.0
11.5~13.5
mechanical properties
Tensile strength σb (MPa)
Conditions yield strength 0.2 sigma (MPa)
Elongation % (min)
Hardness
260
470
30
≤210HV
Cold rolled: Hot rolled coil is used as raw material, and the oxide skin is removed by pickling. The product is rolled coil. The cold work hardening caused by continuous cold deformation makes the strength, hardness and toughness and plasticity of rolled coil increase, so the stamping performance will deteriorate and can only be used for parts with simple deformation. Rolled coil can be used as raw material for hot galvanizing plant because annealing lines are set up in hot galvanizing units. The weight of rolled coil is generally 6-13.5 tons. The hot rolled pickling coil is rolled continuously at room temperature. The inner diameter is 610 mm.
Cold Rolled Stainless Steel Sheet / Plate:
a. Stretch good, toughness, but the price is more expensive;
b. Cold rolling processing surface without oxide skin, good quality;
c. Cold rolling is generally used in the production of strip, the rolling speed is high;
d. Cold rolling than the thickness of the high precision. Mechanical properties, surface and so on in the hot rolling;
e. Cold-rolled steel coil due to a certain degree of work hardening, low toughness, but can achieve better yield ratio, used for cold-formed spring and other parts;
f. Cold coil yield point closer to the tensile strength, so the use of risk in the process of no predictability, when the load exceeds the allowable load prone to accidents
g. The surface of the cold rolled steel coil without plating is gray.
h. Cold rolled steel plate surface smoothness is higher than the hot rolled steel coil.
Welding
Excellent weldability by all standard fusion and resistance methods, both with and without filler metals. Heavy welded sections in Grade 201 require post-weld annealing for maximum corrosion resistance.
Machining
Stainless steel tends to work harden if machined too quickly. For this reason low speeds and constant feed rates are recommended.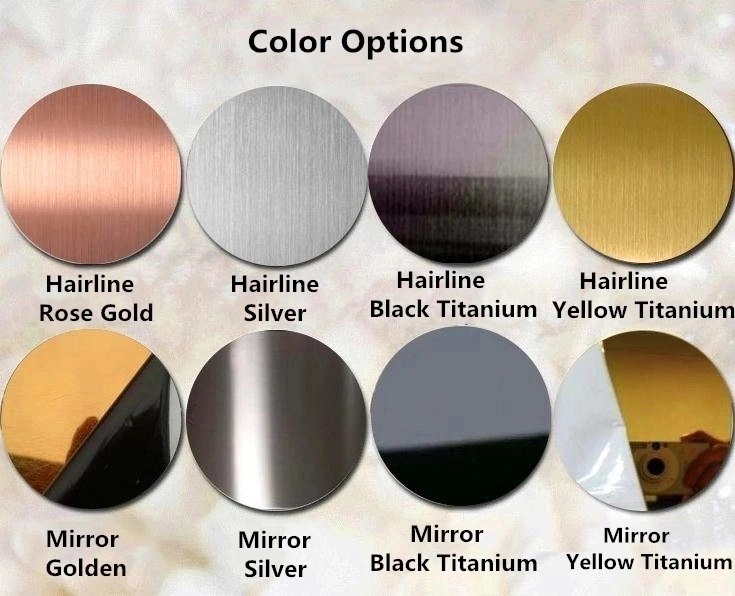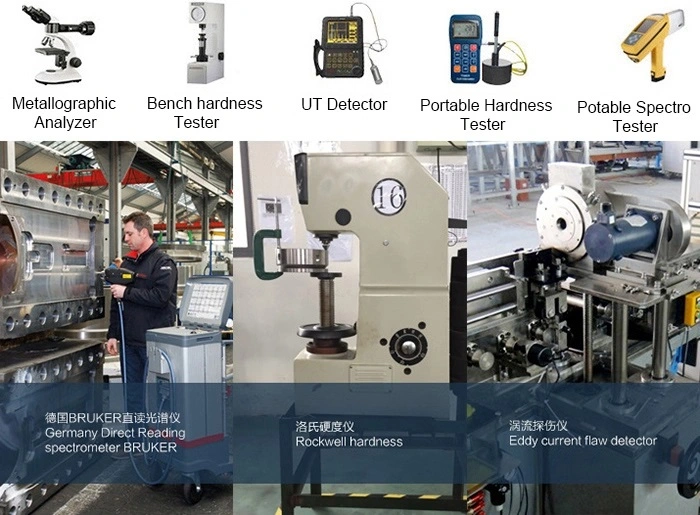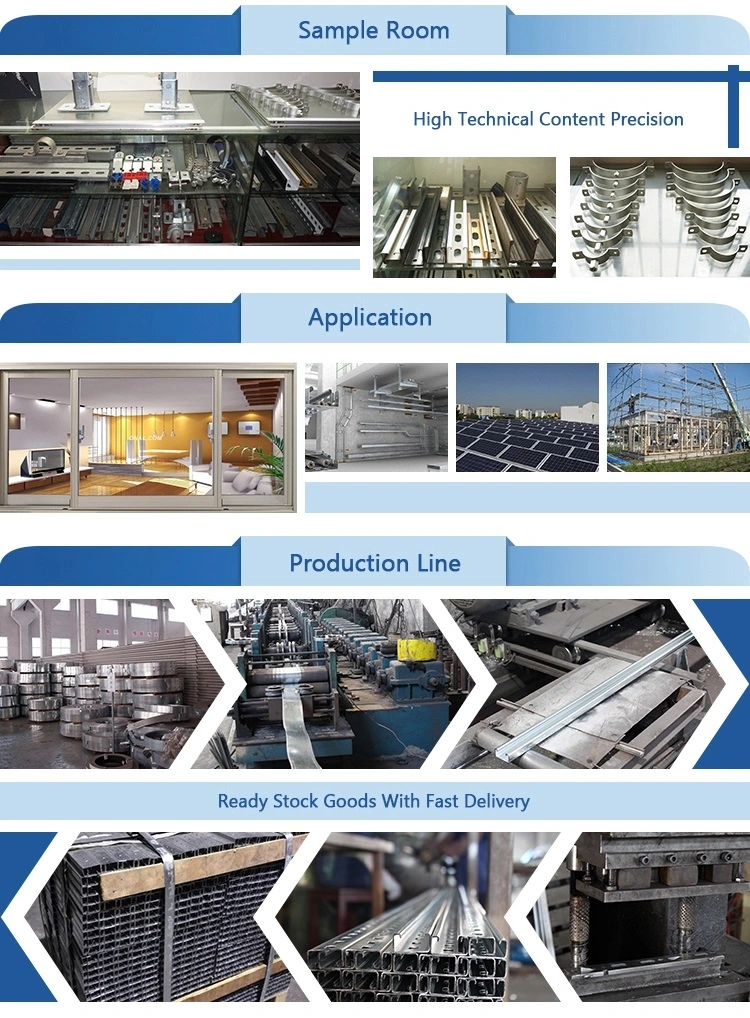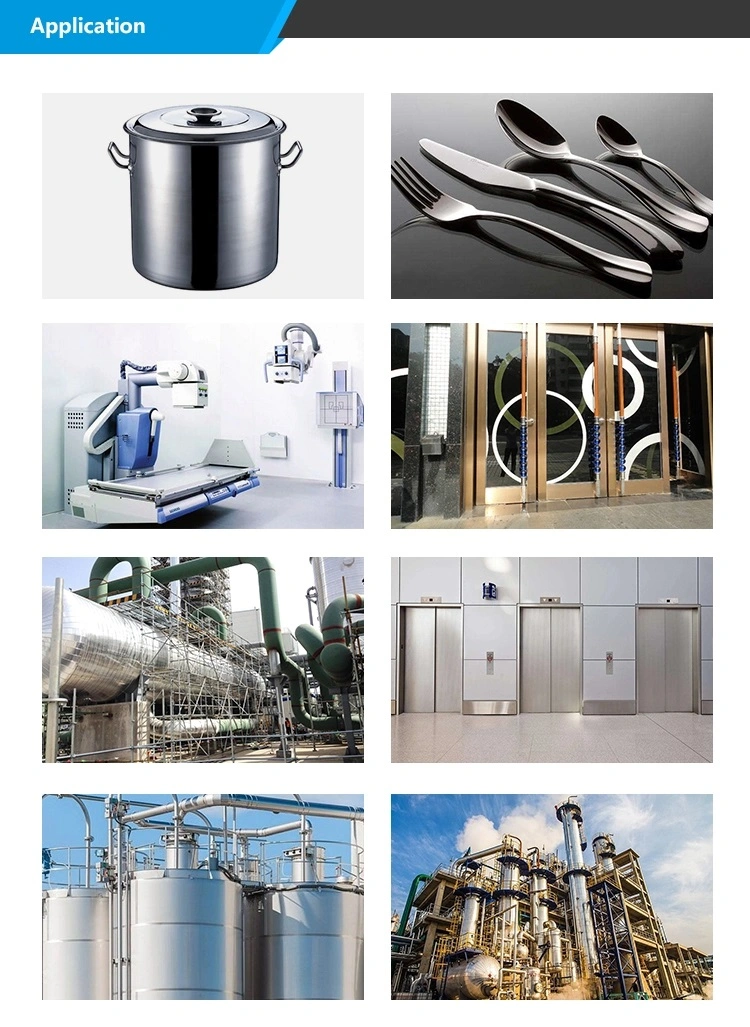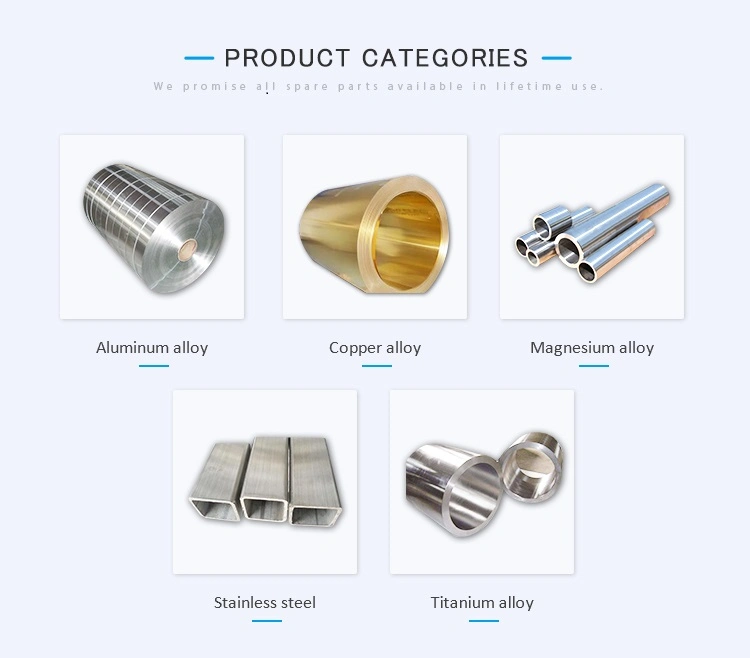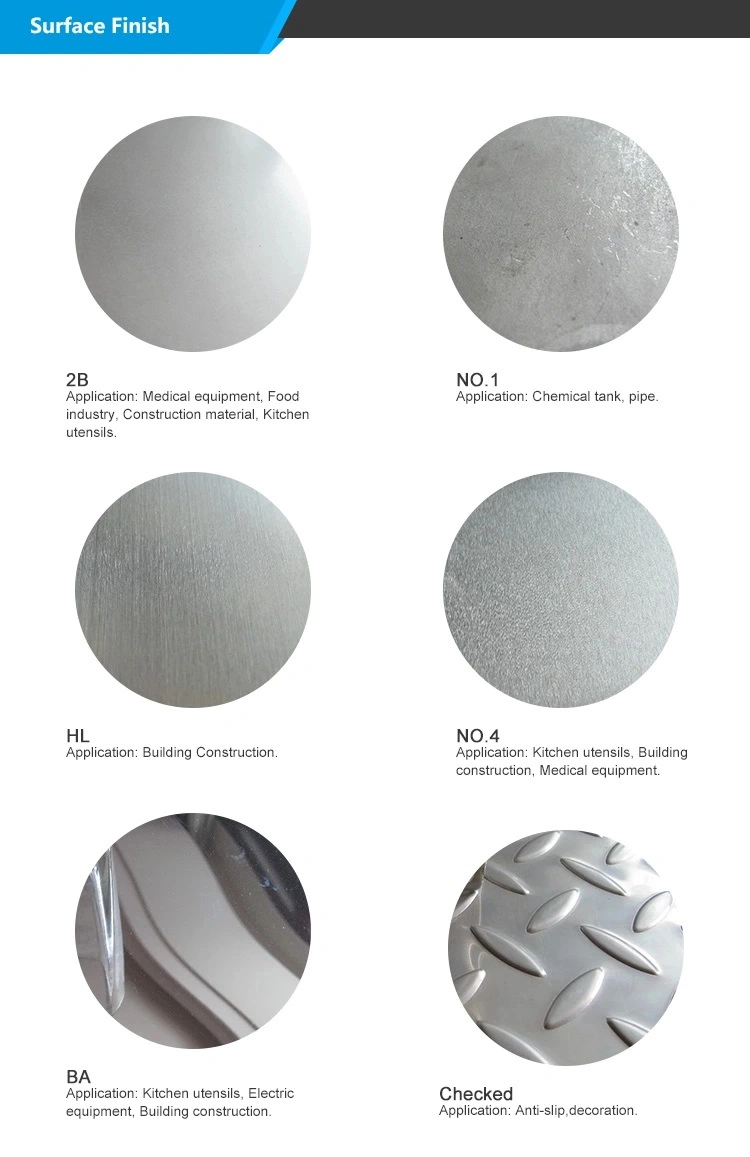 FAQ
Q1. How long can make delivery?
A: For stock products,will make shipments in 2-5 days after receiving deposit or receiving T/T;
for products need new production for common materials,usually make shipments in 7-10 days;
for products need special and rare materials,usually need 15-20 days to make shipment.
Q2. Can you provide the samples?
A:Samples can be provided with samples' charge and courier fee by the buyer's side.
Q3. What's your payment terms?
A: Down payments 30%TT and balance 70% TT or L/C.
Q4. How do you ship the goods and how long does it take to arrive?
A: We usually ship by DHL, UPS, FedEx or TNT. It usually takes 3-5 days to arrive.
Airline and sea shipping also optional.
For mass products, ship freight is prefered.
Q5. Can you accept customize?
A: Yes. It can be customized as per the customers' request.
Q6. How to ensure the quality?
A:Mill Test Certificate is supplied with shipment.
If needed, a Third Party Inspection is acceptable or SGS.