Carbide cold forging dies
Our advantage
1 100% raw material, HIP-Sintered
2 No porosity, no crack
3 Good wear resistance, long working life
4 High bending strength, good impact resistance
5 Finish grinding, concentricity of O.D and I.D
6 Good corrosion resistance
7 Big production capacity, delivery time within 3 ~ 15 days
8 Strong technical support, good after sale service
Grades
GRADE

DENSITY
(g/cm3)
TRS
(N/mm2)
HARDNESS
(HRA)

Application recommended

YG11

14.4

2600

88.5

Forming or stamping dies for metal powders and nonmetal powders.

YG15

14.0

2800

87.5

For fabricating drawing dies of steel tubes and rods under High compressibility ratio; punching,stamping,forging tools under large stress.

YG20

13.5

3200

85.5

For fabricating of stamping dies for watch parts, spring plates of musical instruments, battery jars, small sized steel balls, screws, screw caps.

YG16C

13.9

2900

85.5

Impact resistance forging dies.

G18C

13.7

3100

84.5

Impact resistance forging dies, hot-press forging dies and rollers.

YG20C

13.5

3300

83.5

Dies for wear resistant or impact resistant application.

YG22C

13.3

3500

83.0

Nut forming dies and high impact resistance forging dies

YG25C

13.1

3600

82.5

Stainless bolt header dies and rollers.
Other grades of tungsten carbide forging dies can be offered according to customers' requirement
Production process
Mixture(WC+CO+alcohol)→wet grinding→ drying→grinding again→suppression(Oil press,Automatic hydraulic press)→QC for blank→rubber extrusion→Wc+Co→sintering(HIP )→tungsten carbide blank→Fine grinding→QC→packing.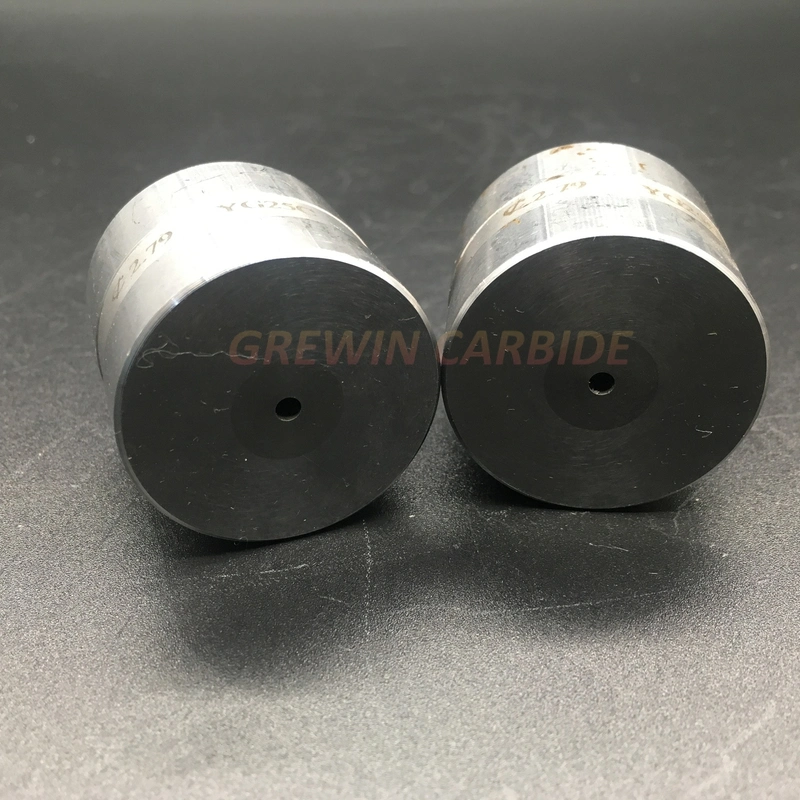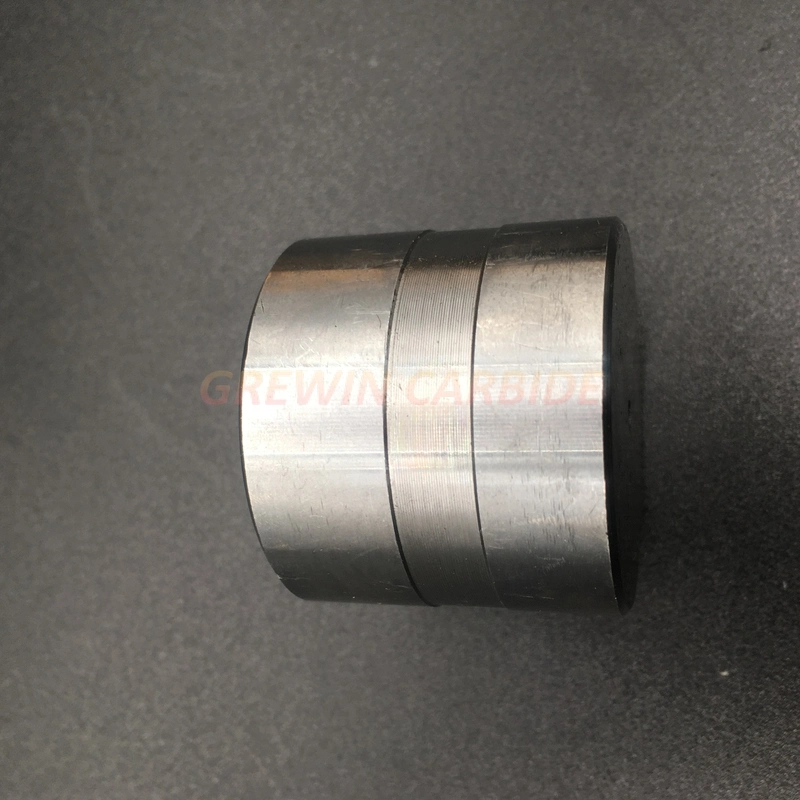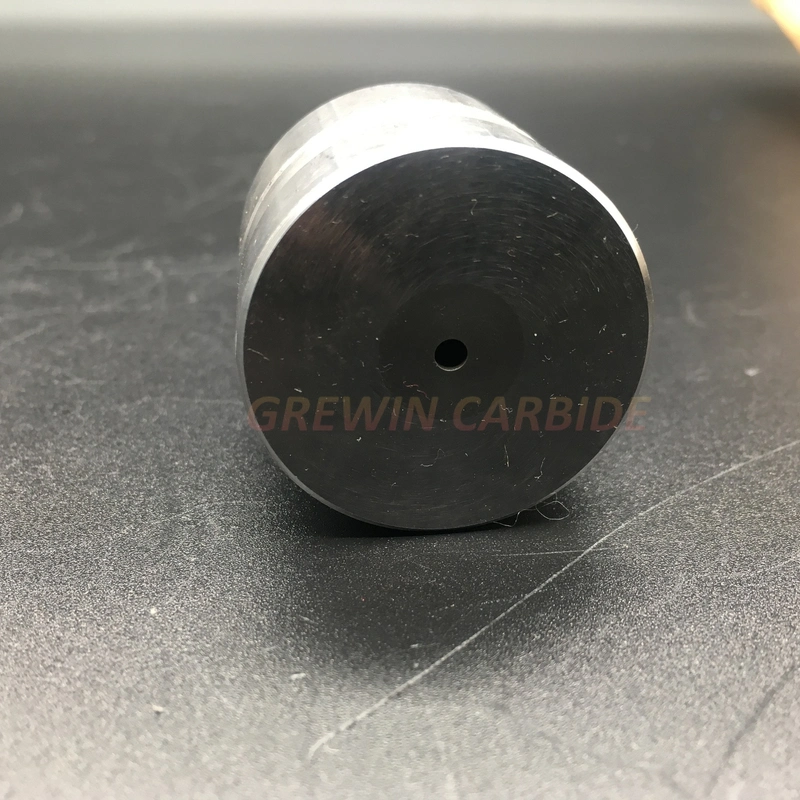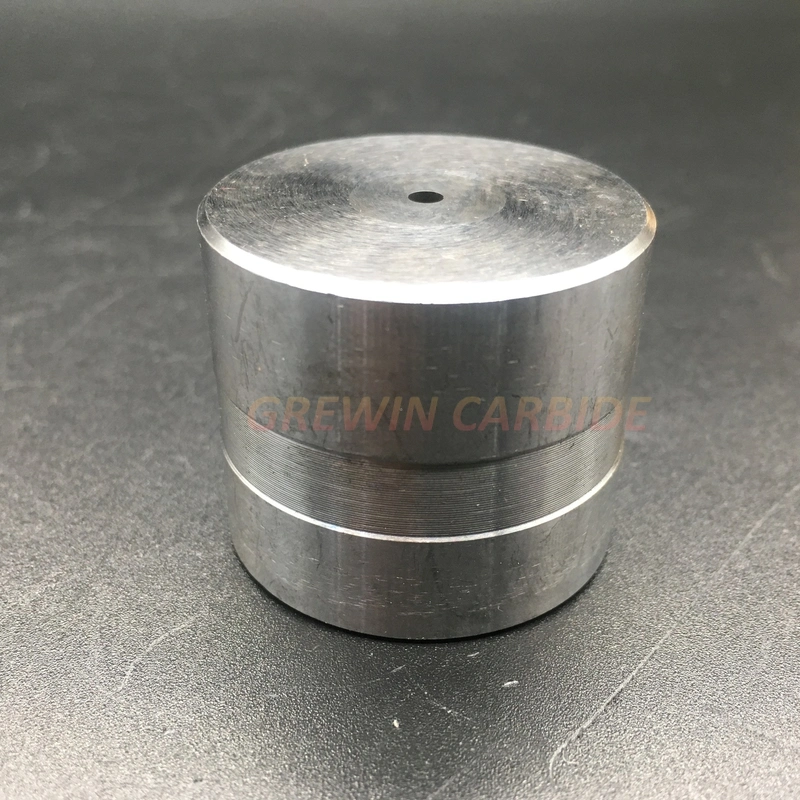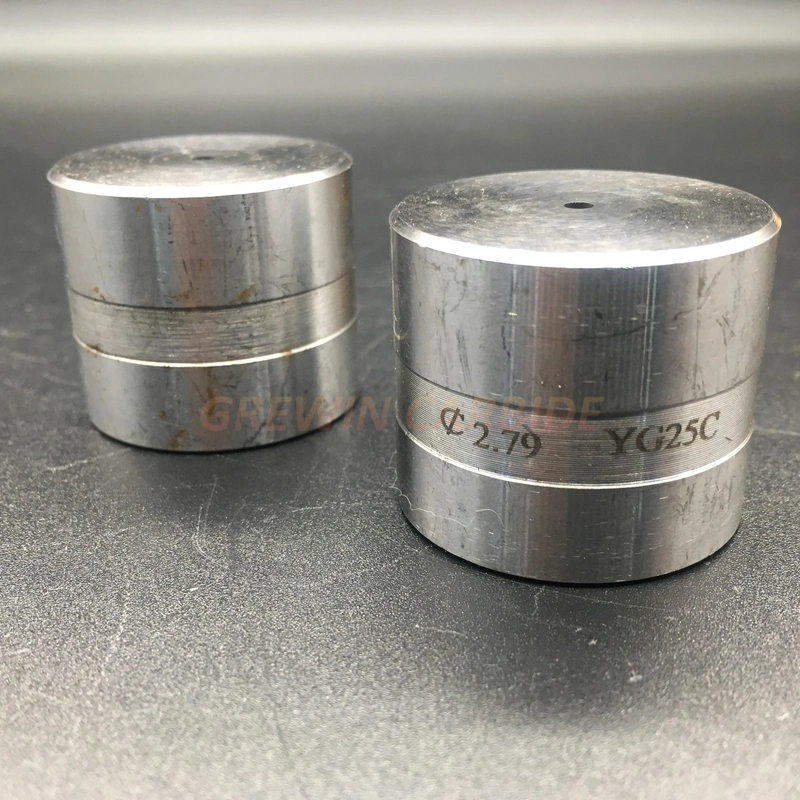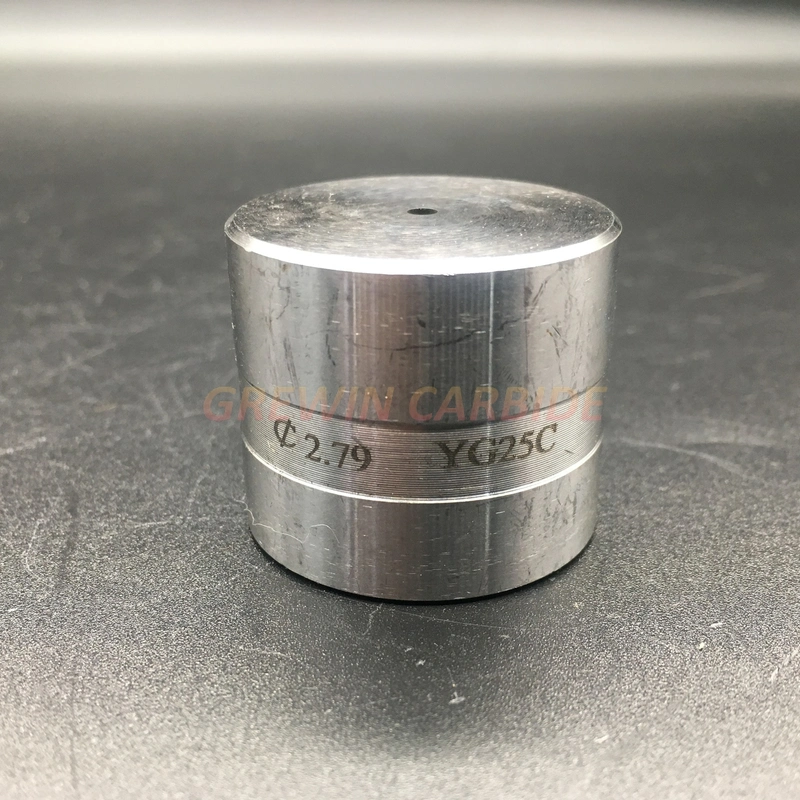 Our Services
More than 2000 products are available. Assembly line production, high standard and strict requirements.

OEM Services Offered

Customized Tools Offered

Free laser marking on tools and boxes Offered

Fast delivery time and Convenient Transportations. We have discount on shipping cost from our courier companies, such as FedEx, DHL, TNT, UPS etc.
Company Information
Zhuzhou Grewin Tungsten Carbide Tools Co., Ltd is located in hometown of Chinese carbide industry - Zhuzhou city. The company has more than 20 years' experience in manufacture, design and sale of various kinds of carbide products, main products include: Carbide end mills, carbide rods, indexable inserts, brazed inserts, wire drawing dies, forging dies, wood working tools, saw tips, mining buttons, etc
The company has passed ISO 9001: 2008 quality system, possesses advanced production equipments, complete testing instruments, strong R&D center and QC teams.
With excellent quality, strong technical support, and good after sales service, Grewin Carbide brand products are sold to more than 50 countries in the world, such as Europe, USA, south east Asia, Middle East, south America, etc.

The company is dedicated to " WE GROW, WE WIN". Grewin Carbide is growing up with the World's carbide technology, to meet the demand of our customers from all over the world.